Gerry Georgatos has lived the impacts of racism, researched and examined the ways forward.
Θερμοπύλες
Τιμή σ' εκείνους όπου στην ζωή των
ώρισαν και φυλάγουν Θερμοπύλες.
Ποτέ από το χρέος μη κινούντες·
δίκαιοι κ' ίσιοι σ' όλες των τες πράξεις,
αλλά με λύπη κιόλας κ' ευσπλαχνία·
γενναίοι οσάκις είναι πλούσιοι, κι όταν
είναι πτωχοί, πάλ' εις μικρόν γενναίοι,
πάλι συντρέχοντες όσο μπορούνε·
πάντοτε την αλήθεια ομιλούντες,
πλην χωρίς μίσος για τους ψευδομένους.
Και περισσότερη τιμή τούς πρέπει
όταν προβλέπουν (και πολλοί προβλέπουν)
πως ο Εφιάλτης θα φανεί στο τέλος,
κ' οι Μήδοι επί τέλους θα διαβούνε.
Κωνσταντίνος Π. Καβάφης (1903)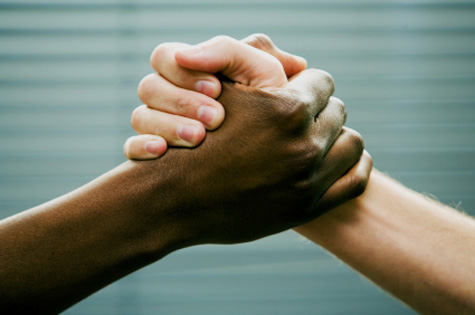 <![if !IE]><![endif]>